It's often said that a journey of a thousand miles begins with a single step. Each of our participants is on a journey; it will be long, it will be hard, it will often have breakdowns and even wrong directions. But it will be worth it! Check in on them weekly and cheer them on.
Meet this year's featured participants! They are just a few of the produce industry professionals who are taking on the Clean Eating Challenge. These amazing men and women have stepped up to challenge themselves and have agreed to share their journey during the next several months. Get to know them and follow their journey to wellness. Let them inspire you!
Hey y'all! My name is Beth and I've been in the fresh produce industry for 10 years helping fresh produce brands with public relations and marketing. I grew up in Southern California where I fell in love with fresh produce and had access to healthy food everywhere. Then, when I moved to Texas six years ago I found myself indulging in more BBQ and Tex Mex than I thought it was possible
It's true when they say "everything is bigger in Texas," including portion sizes and now my pant size.
I've watched several colleagues in the industry go through the Clean Eating Challenge and inspire me with their commitment to eating more fresh fruits and vegetables and moving more, so I'm thrilled to have the opportunity to join in this year. I'm here to make the changes I know will help give me energy for the things I love to do and provide long-term health benefits for my family. I also want to live with integrity as a fresh produce marketer by practicing what I preach – it's one thing to enjoy fresh fruits and vegetables, but it's another to prioritize them as part of a healthy lifestyle. Let's do this!
Blair Butterworth was born In Salinas, California and raised in Clovis, California. She attended California State University, Fresno where she received a BA in Agricultural Business. Upon graduation, Butterworth moved to Newport Beach, California joining Grimmway Farms/Cal-Organic Farms, the world's largest producer of carrots and the nation's largest
producer of organic vegetables. During Butterworths 5 years at Grimmway Farms as an Outside Sales and Merchandising Specialist she immersed herself in the produce industry and quickly fell in love with the face paced ever evolving industry.
Today, Blair Butterworth serves as the Marketing Manager for Pacific Trellis Fruit/Dulcinea Farms. She is heavily involved with the Fresh Produce and Floral Council by serving on 4 different committees. When not working, she enjoys spending time with friends and family, cooking, and traveling.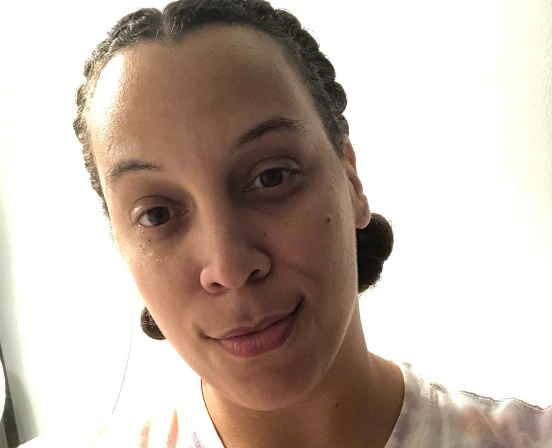 My name is Cameron Roberts, I am 35 yrs old and reside in San Antonio, TX. I was born and raised in Sacramento, CA. My mother moved myself and my siblings to Texas when I was in middle school. I am married and have 3 children. My husbands oldest daughter is 14yrs old, and we have 2 1/2yr old identical twin girls. 
I have been with H-E-B produce procurement for 3yrs, 
and I
 currently
am purchasing produce for our value added side of business. 
I applied to start this journey for a number of reasons, the most important are…
 At the age of 22 I was diagnosed with Leukemia (AML),   I can officially say I have cured. However after going through chemo and beating leukemia I was diagnosed with RA. This has a battle I have been fighting since. In October or 2020, I found out that I also have AS (ankylosis spondylitis) this auto immune disease attacks the large joints of my body. I have been on and off steroids for the past 6-8 months while trying to find a treatment regimen that works for me. 
In this process I have gained weight and have struggled with fatigue, depression, my food intake among other things.
I personally just want to be healthy, I want to feel healthy. I want to be able to be the best me so I can live freely with my children and continue to watch them grow and I want to do with as minimal limitation as possible.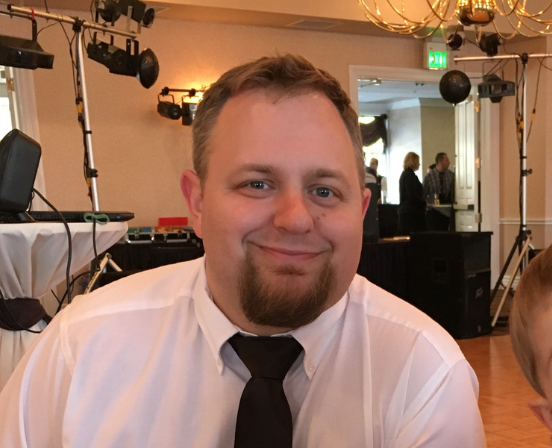 Hi, I'm Dan.  I'm an IT guy / data junkie turned Ag advocate that lives in Milwaukee, WI.  I've been a part of the IT industry for 20 years and never thought I'd pivot into the produce industry until my friend asked me in early 2021 to join her company, FullTilt Marketing, as a Sr. Project Manager.  So I took a chance and dove head first into this awesome industry with reckless abandon.  Since
joining I've been all over the country rolling around in fields (I have picture proof), talking with farmers, packing sheds and importers learning the ropes.  What an adventure so far!
I'm almost 40, I'm 80 pounds overweight, and my kids have started noticing.  This summer my son wanted to start running and approached me to ask, "Hey dad, can we go running?"  He quickly followed up his question with, "well, you're ankle probably hurts and I'm sure you're really tired because you had a long day.  You probably just want to relax, I'll just go run around the yard."  My heart broke.  My 9 year old son used the years of excuses I gave him against himself.  Just this week my daughter told me that her friend revealed to her "your dad is not as strong as my dad and your dad can't lift heavy things."  Sure, it's kids talking, but it's true!  I haven't truly taken care of myself in over 15 years!
My relationship with food has always been a delicate dance.  I'm that guy that loves to cook amazing food.  I'm always trying a new recipe, no matter the ethnicity.  I'm the guy that asks you to lunch and we go to great places with amazing flavors.  I always knew which restaurants had the best lunch specials and where to go for amazing dinners.  Food is the great equalizer and has been there when I was building great relationships, but food has been my crutch.  It's what I call on when I have a bad day, when things aren't going my way or when I need a "pick me up".  It's a drug.
My long-term goal is to live to be a healthy 85 year old and live the fullest life possible while I'm making my way there. Maybe I'll slow down when I hit 85, maybe not.  I'm still going to enjoy good food, but I know I will not be able to reach my long-term goal living the way I have been the last 20 years.  There needs to be a change, a major pivot into a mentality I've never had: behavioral discipline in and around my attitude about food.
George Szczepanski is PMA's Director of Membership for Business Service Providers, driving strategy and benefits for this group.  George has been a part of the PMA staff for over ten years in the Business Development and Membership teams.  Prior to joining PMA, he had experiences working in the produce industry dealing with imports, local produce
promotions, and Ag finance. He received his BS in Food Marketing at St. Joseph's University and MS in Agricultural and Natural Resource Economics from the University of Delaware.  
George's health journey used cardio as a proxy for healthy eating for much of his 20's and beyond.  Now, dealing with a back injury that keeps him from running the miles that he used to, it's time to confront the some of the eating habits that are keeping him from the healthy lifestyle he wants to live…  especially to be around for his two small children for many years to come.
I am 25 years old and am married to my best friend, Julianna. We live with our crazy cat, Rory.  We love doing some occasional hiking in the Summer/Spring/Fall and hiding from the cold in the Winter. We are big movie buffs and love to see anything and everything; ideally we would be at the movie theater every evening. I grew up in Seattle WA; though I have been all over, living in San Antonio, TX for about
five years as well as a couple years in Romania, which I loved.
I earned my Bachelor's degree in Applied Statistics from BYU – Idaho I currently work as the Senior Data Analyst for Category Partners (CP). CP manages data analytics and primary research for producers and marketers across the Produce, Deli, Dairy, Meat and Bakery industries.
As I am still on the front end of my career and life; I have been hoping, though not as successfully as I want, to apply and gain some skills in regards to exercise, fitness, and healthy eating. Breaking into the produce industry has allowed me the opportunity to appreciate and be conscious of my produce purchasing and consumption. My soda and fast-food consumption, unfortunately, are not nearly as conscious and it is very infrequent that I set aside time to exercise or train my body.
Ultimately my hope for this challenge is that I gain an increased ability to commit to healthy schedules and to consistently taking better care of myself. It would be wonderful if the side-effects of those goals were some minor weight loss, increased energy, and better more restful sleep. I look forward to sharing my journey and hopefully inspire myself, if not one or two others, with committed steps toward seeking real long-lasting life change.
Hi I am Jay Alley.  I am a Co-Owner and Partner of Fresh Innovations Llc.  I have been in the Grocery / Produce Business for the last 43 years. I am excited to be a part of the TIPA Clean Eating Challenge.  I have learned that no one can force you to choose a Healthy Lifestyle, you have to make that decision on your own.  While i am doing the Challenge for myself, i am also 
motivated to do it for my Family  and hopefully one day Grand Children.   I have watched the success that others have had over the last 3 years and i am optimistic about this Lifestyle Change.  
Jeffrey is a West Texas native that has been in the Rio Grande Valley since 2004 working in various sectors of the agriculture industry.  As an agronomist and Certified Crop Advisor, Jeffrey enjoys working with farmers and agriculture companies to help them succeed.  He currently works as a Regional Sales Manager for Decco Postharvest, working closely with fruit and vegetable
sheds to maximize their food safety and product shelf life programs.  Jeffrey is married with two daughters and enjoys following Texas Tech athletics and playing a round of golf when time permits.  Always having the dream to farm, Jeffrey and his family operate a small market farm at their house where they grow vegetables and herbs as a form of relaxation, physical activity, and learning for the children.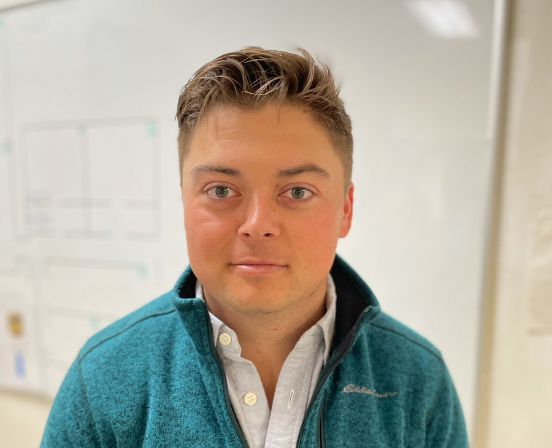 Jeremy Taylor is Vice President of Sales & Marketing at DNO Produce. DNO Produce is a fresh cut processor and wholesale distributor serving the Great Lakes, Midwest and East Coast. Jeremy is also a member of #Class26 of the International Fresh Produce Association Leadership Program.
DNO's business is rooted in giving children access to fresh 
fruits and vegetables through programs such as National School Lunch Program and FFVP. Jeremy's efforts in the clean eating challenge surround making his own self healthier while allowing children to do the same.
And let's not forget about our Peer Mentors! Three of our mentors were last year's Clean Eating Challenge Participants who did so well and loved the changes they made in their life toward better health that they wanted to help others in the same way. Two of them are brand new but have also changed their lives on their own or just have a passion for healthy lifestyles. Together, these five mentors motivate and lead our Clean Eating Challenge participants each week throughout this six month challenge in an effort to share what they know and what has worked for them. Read about them below and get to know them better!
Last year I went on this challenge for a couple of reasons. I was on more medication than I wanted, poor lifestyle choices and the big reason, I became a Grandpa and want to be around to see them grow up. My journey took me out of the 260's to the 230's and then…Hello Covid. I took the mentor role for a couple of reasons. One to share what I learned and share any ideas I could, but also restart and
finish my journey. My new goal is to get as close to 200 as I can.
What a Blessing we can be for our families but also walk the walk to increase consumption of what we grow. I can't wait for Viva Fresh and the results of our amazing participants, as well as my own.
I was born and raised in the Valley of South Texas.  I am a father of two young girls and they are a big reason for my "why" when it comes to living an active and healthy lifestyle. Growing up in a produce family, fruits and especially vegetables were staples on our plates.  This is something that my wife and I have incorporated into our own children's lives to ensure healthy development. Having two young children has kept me accountable in terms of setting the
right example when it comes to remaining physically active and feeding my body with proper nutrition. 
When the opportunity to become a mentor for the Clean Eating Challenge came up I was very excited to be involved and share the insight I have accrued over the years to assist people looking for how to lead a more healthy lifestyle.  So far the journey has been insightful for me and I have really enjoyed working with the folks on the team.  Everyone faces a different set of circumstances or challenges and I think its great that we've put together something that can help support someone's aspirations to improve their way of life.
I'm 42 years old, married, and father of two.  When I was 38 years old I weighed 225 lbs.  My triglycerides were close to 400.  My good cholesterol was low, my bad cholesterol was high and my A1C numbers were tracking towards pre-diabetes.  I often felt like crap.  I was especially lethargic at the office after lunch.  I was also always complaining about sore joints, bad knees, bad back, poor sleep and general malaise that I often attributed to getting older. Worst of all, I
THOUGHT that I was eating relatively healthy, and getting more exercise than most.  It turns out, that most all of my problems had more to do with poor diet and lack of exercise than getting older.  I went to a cardiologist who told me that if I didn't change what I was doing, I would be diabetic within a few years.  I started making changes, slow at first, but gradually I noticed the positive results.  With a little momentum from success and encouragement family/friends/doctor, I was able to begin making changes that I NEVER would have thought were possible.  Now, at 42, I weigh 195 lbs and I'm in the best shape that I have been in since college and I'm still making strides towards a healthier me.  My numbers are all within a healthy range.  Best of all, what I'm doing is sustainable and I do not feel deprived from foods that I like nor do I feel like I'm "spinning my wheels" in the gym for no results. 
I try to exercise and be active throughout week but make no mistake, the best thing I did to achieve my current level of health was to eat cleaner, more natural foods, including lots of fruits and vegetables.
Lupus Warrior here! I had the opportunity to participate in the 2020 Clean Eating Challenge. Saying clean eating was a cure-all is a stretch, but I will say the steps I took on my clean eating journey cured all my doubts of being able to live a long healthy life with Lupus. Flare ups for me could be as minor as a full red face to as severe as losing feeling in my legs and arms. To date my flare ups are at the lowest they've ever been. Thanks to my new routine in nutrition, mental health and exercise this is the most confident I have ever felt in my life. My biggest 
support system comes from my husband whom I fell in love with at fifteen years old. My Super fan is my aunt who has been at my corner since I was in diapers. Most important the one who keeps me up at night to be a better me every day is my daughter who is named after the Little Mermaid. 
Serving you from Pflugerville, Texas your Friendly Produce Buyer from H-E-B. Let me pay it forward and help you on your journey. No one is too old to take baby steps.
I'm 46 and I feel better than I did in my 30s. I wanted to prove my commitment to the industry and to my profession, and since then it's become so much more. At the beginning of the challenge, my main motivator was essentially not to fail and to be a good example both for the industry and for Viva Fresh. I knew I needed to do this and I knew the accountability associated with everybody knowing about this challenge would keep me on the straight and narrow. 
I started where I didn't want to fail, and I didn't want to be the guy that didn't make any gains or didn't get any better. In passing one day, Craig Slate said to me, "I know one day it's going to be the end for me, but how I choose that end to be I can affect now," and that really stood out to me. Am I going to be actually living my life all the way to end? With this perspective shift, I took to the self-discipline necessary to successfully carry out the challenge. I didn't expect to have the way I think about food change so much. When I really thought about food as a way to fuel my body, my life, and my lifestyle, it changed everything. I know it sounds corny, but I dare say it changed my life. When I began this challenge, I was on the borderline for needing medication for blood sugar and cholesterol, among other things. Since then, I dropped 45 pounds—and feel better than I have in years. 
Starting to work at the young age of 13 as the mark boy at the Northern Lake George Yacht Club I discovered that I have a passion for being around people. And little did I know then, a little about volunteer management and running a non-profit organization. This led me to become a US Sailing Certified instructor at the age of 17, and started to teach at the East Coast's largest sailing school teaching adults from 25-65 the fun and joy of sailing. (For those that have sailed I see you smiling as you read this). Teaching adults how to sail (old dog, new tricks) taught me patience, communication and respect for different learning abilities. During college and for a couple of years after I worked at Safeway as Food Clerk, and towards the end Dairy Merchandiser. This taught me merchandising, customer service, and the value of the food dollar. I learned a little bit about supply chain and order replenishment at this time.
In September 1999 during my day's off from Safeway I temped at United Fresh in the accounting department. One thing has led to another and I now find myself 19 rewarding years later as the VP, Convention and Industry Collaboration. My work here has capitalized on everything I learned during my formative years from managing vendors, selling exhibit space, growing attendance and working with all convention partners to maximize value to all stakeholders in the event. While at United Fresh, I have learned ALOT about fresh produce, and even more about persistence, strategy vs. tactical management, sales, convention operations, and marketing. 
What I have never done throughout my childhood or adult life is think about what I was putting in my own mouth and the impact that it has on my future and my families future.  The focus on health, as opposed to enjoyment and over-ordering, has to become my #1 priority in my life.  I am looking forward to this challenge of simplifying my diet, thinking about what I choose to eat and the benefits it will create.  And in doing so, I come out for the better of it?  Consider me to be "All In", one of my favorite Texas card game.
Current Chronicles: SO fresh and so clean
Our Featured Participants are health warriors. They are busy cutting making healthy changes, prepping food, giving up soda, getting in their steps and learning to make better choices. You won't want to miss their real-life stories about how it's going. Tune in to experience their journey through their eyes (and maybe pick up a tip or two along the way!)
February is here and only have a few more Official Months to go, but for me this will continue to be a part of
January Blog: Creating Routine December is very commonly accepted as a break from routine. In the months since the start of the challenge I
The Holiday Blues and New Years Resolutions I fell off the clean eating wagon around the holidays…Well, I didn't really fall off, initially I