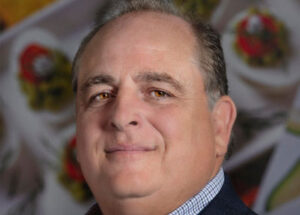 So, as I enter the Third month of the Clean Eating Challenge, here is what I have learned so far.  
I read this somewhere and it seemed to have a lot of truth to it so I thought I would share it. 
Have you ever started an exercise and healthy eating program and immediately ran into all kinds of problems that simply DID NOT exist before you started?
You decide to start working out and eating better and inevitably one or all of these things WILL happen… 
-Your car will break down 
-You'll have unforeseen expenses 
-Kids will get sick 
-Spouses will get sick 
-You'll get sick 
-Surprise business travel will come up 
-Social obligations will increase 
-Job hours will change 
-Grandmas will pass away 
And on and on and on…. 
And these are just SOME of the things that WILL arise. 
BUT this is NORMAL.
And inevitable.
And it's NOT your imagination 
This thing is called RESISTANCE and it's very real and very common. 
The more you know about it the better you can prepare for it and overcome its arrival. 
A lot of this is explained in Steven Pressfields book "Do the Work". 

RESISTANCE will arise according to Mr. Pressfield any time you make a change for the better…he lists 4 instances that pertain to exercise and diet specifically. 

From the book 
3. Any diet or health regimen.
5. Any activity whose aim is the acquisition of chiseled abdominals
6. Any course or program designed to overcome an unwholesome habit or addiction.
8. Any act of political, moral, or ethical courage, including the decision to change for the better some unworthy pattern of thought or conduct in ourselves.

And you need to KNOW and be aware that once you've made the decision and taken action to lose weight and get in shape. 
You WILL be met with RESISTANCE.
And it's not to discourage you but to conform you're on the right path and to help prepare you for it's arrival. 
From the book Here are your allies against RESISTANCE.
Our Allies 
Enough for now about the antagonists arrayed against us. Let's consider the champions on our side. 
1. Stupidity 
2. Stubbornness 
3. Blind Faith 
4. Passion 
5. Assistance (the opposite of RESISTANCE) 
6. Friends and family 
You need to be prepared for RESISTANCE's arrival and KNOW it's all part of the process. 
MOST important is once you start, go ALL THE WAY. 
It can be done. And you can do it. 
"Most important is once you start, 
 Go All the way, it can be done. And you can do it" stuck with me. 
I think our friend John Toner is a good example of this.  You just need to stay committed to the Healthy Choices no matter what life throws at you. They are there if you look for them. Great Job John, you continue to motivate me. 
 We all survived the Holidays which for me I was not sure how I would do.  Good news is I got through it and thought of it more as a challenge.  We had a Housefull of things that were tempting, and it did not bother me they were there.  I don't want others to feel uncomfortable that they can not have or enjoy Food and Drink that they enjoy. While I was not perfect, I was a whole lot better than I have been in the past and weigh 34 lbs. less as of December 31st. I typically only weigh myself once a week.  Every day was driving me crazy and once a week you can see more of a result.  I still have a long way to go but I look forward to the challenge. Plus feeling better, having more energy, and sleeping better are all great added benefits.