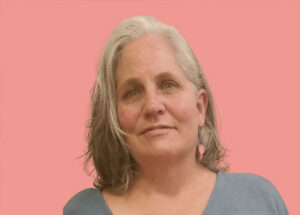 It was hot, blistering hot, it was 98.6F.  My friend had backed out, I thought about the hit 98.6, couldn't remember the lyrics and just barely the melody but that was enough to get me out on the trails and it was a good day to sweat.
There were only a few cars in the parking lot, comprised of mountain bikers willing to endure and myself.  I was off to the trails.
The heat was making the air appear in waves, everything had taken on a different shade of beige, my shoes were hot, my short sleeves were hot and even my loose pants were hot.  The ice in my water bottle had melted and was now tepid.   I ignored the heat and trudged along, gasping for air, sipping my tepid water, and wondering when I would arrive to some shade.  A hawk was flying above, gliding on the air stream, gazing down at me and the scurrying creatures, the dry earth was crystal white, lizards were basking in the sun and ants marching across the road.  I heard the wind blowing sweet songs to me, "go on, wanderer, and discover."
The first 2 miles were in an open area, after I went down the hill and around the corner, I ran into a swarm of fruit flies.  These creatures were in mass, the air turned black, I heard the faintest buzzing, pulled my t-shirt over my head, and ran, stumbled, and fell to my knees.  I slowly pushed myself up and pulled down my t-shirt and the color had changed from purple to black.  I pulled it off and shook, wiped down my body and said a little prayer; not a single fruit fly had entered any of my orifices.  I took another swig of tepid water and continued.  I arrived at the pond and it had dried up, the ducks had flown away, and the frogs had hopped.  On the other side, of the dry pond, was a coyote, looking out, standing still, pondering.  I finally arrived at the uphill climb were shade can be found on the other side, I am looking forward to the cooling temp and stopped for a good while beneath a shady tree.
I finished my 5 mile walk but it felt like 10 miles.  My body ached and I felt thirsty for the next 2 days.  However, I would do it again, to see the mystery of the natural world which bounds with beauty and nuance.